Rural Tourism Festival (ग्रामीण पर्यटन उत्सव) was celebrated by Shree Krishnayan Samiti and Paryatan Vikas Welfare Society on the occasion of National Tourism Day i.e. 25th January 2022 in Adarsh Gaushala, Gwalior. Rural Tourism Festival consists of GauPujan, demonstration of rural activities, rural lifestyle, rural products, cultural walk, cultural program, rural food, interaction with Swami Ji, tourism academicians and rural tourism experts. More than 200 participants including tourism academicians, researchers, students, media and other tourism stakeholders participated in the program.
Ministry of Tourism, Government of India celebrated National Tourism Day every 25th January to highlight and promote the tourism destinations of India focusing on certain themes. The theme for National Tourism Day 2022 was Rural Tourism.
Rural Tourism is a type of tourism activity in which the visitor's experience is related to a wide range of products generally linked to nature-based activities, agriculture, rural lifestyle/culture, angling and sightseeing.
The concept came up after the various brainstorming session between Swami Rishabhdevanand Ji of ShriKrishnayan Samiti, Dr. Ankit Agrawal and various associated volunteers team.
ADARSH GAUSHALA It is located in Lal Tipara Village, near Morar, a suburb of Gwalior (Madhya Pradesh). Started around 13 years ago, Adarsh Gaushala is claimed as one of the biggest Gaushala which is managed by Gwalior Municipal Corporation. See my former blog on Heritage Walk in Gaushala

ACTIVITIES INVOLVED IN THE RURAL TOURISM FESTIVAL
1. Traditional Welcome of the Visitors
2. Gau pujan
3. Walk Tour of Gaushala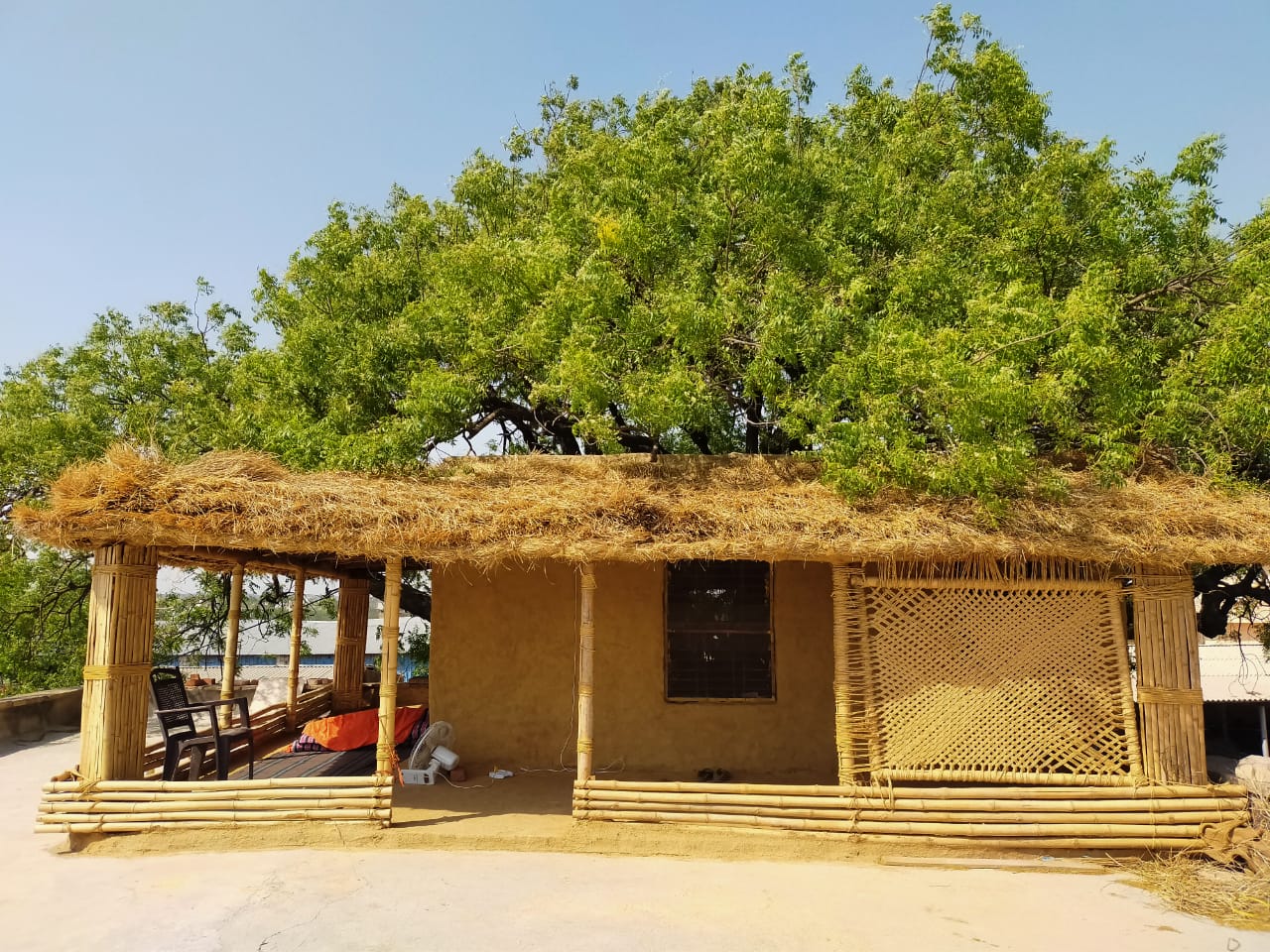 Herbal Park, Dhyan Kendra (Meditation Hall), Tree Transplant Park, Waste to Best Model, Gobal Gas Plant, Vermicompost,
4. Demonstration of Rural Lifestyle
6. Village Industry Products
7. Cultural Program
Cultural Program concluded with Poem on Rural Tourism and Certificate distribution to volunteers   
8. Traditional Organic food with sitting on the ground.
SPECIAL GUESTS
Mr. Ravi Mohan Agrawal, Former Tourism Minister, Uttarakhand Govt.
Mr. Kishor Kanyal, IAS, Commissioner, Gwalior Municipal Corporation.
Prof. S.K. Dwivedi, Jiwaji University, Gwalior
Prof. Alok Sharma, Director IITTM
Mr. Abhay Paprikar, Social worker
Mr. Pulkit Bhambi, Principal, IHM, Gwalior
PROGRAM SUPPORTERS
IITTM, IHM Gwalior, Prestige Institute, IPS College, etc. joined the event as knowledge partner, Rotary club of Gwalior Ace and Gwalior Official as Social partner. The program was supported by SMART City Gwalior, Sorted Square and Brand Gwalior.
VOLUNTEERS
Students of Jiwaji University, Indian Institute of Tourism and Travel Management and other Educational Institutions volunteer sincerely to make an event successful.
KEY PERSONS
यत्रगावःप्रसन्ना: स्यु: प्रसन्नास्तत्रसम्पद: ।
यत्रगावोविषण्णा: स्युर्विषणास्तत्रसम्पद: ।।
"Where there cows are worshipped, there is prosperity.
But if they are in sorrow, the whole prosperity declines"
LOCATION: Adarsh Gaushala, Lal Tipara Gaushala, Morar, Gwalior (M.P.)